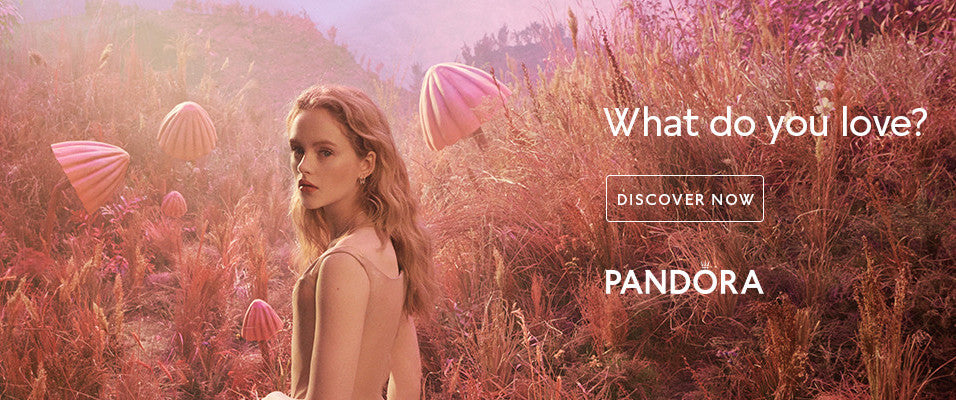 Find Authentic Pandora Bracelets and Charms
Pandora bracelets are one of the most enduring jewelry trends of the past few decades. These gorgeous, customizable bracelets feature unique charms that represent the owner's passions and devotions. Each bracelet is therefore a little different, featuring anything from tennis rackets to hearts to stars. The bracelets themselves are made from artistic, beautiful beads. Together, the bracelet and charms make a distinctive decoration.
Pandora began as a small jewelry shop in Copenhagen. Since its founding in 1982, it has expanded worldwide and become one of the top-selling global brands. Its bracelets and charms appeal to a wide swath of buyers across all age ranges and nationalities because they let people highlight the things that are important to them.
Little Switzerland is proud to be an authorized Pandora retailer. You can get in touch with us online or by phone to learn about our many Pandora bracelet, charms, necklaces, earrings and rings. We have an extensive collection of other luxury jewelry, too, made by well-known brands our customers love. We want you to enjoy your vacation as much as possible, and bringing home a beautiful reminder of it is one way we can help.
Pandora Bracelets and Charms Tell a Story
Pandora recognizes the appeal of a bracelet you can design for yourself. This provides buyers with the chance to create something that truly reflects their heart, making it all the more special. Bracelets might commemorate an important event or a memorable vacation — there's no limit when buyers use their imagination.
Whether you want a new bracelet to celebrate a recent achievement or more charms for a bracelet you already have, you'll find what you want at Little Switzerland.
Little Switzerland: Your Pandora Authorized Distributor in the Caribbean
For more than half a century, Little Switzerland has been the preeminent retailer of luxury watches and jewelry in the islands. Throughout our 15 stores, we offer superlative customer service to go along with our outstanding selection. When you want authentic Pandora, David Yurman, Breitling or other top-of-the-line merchandise, Little Switzerland can help.
We work with our customers on everything from selection to financing. One of our financing plans allows qualified buyers to make no-interest payments for six to 36 months, depending how much their merchandise costs. Plus, we won't ask you for a down payment, unlike most of our competitors.
Come visit us on your next trip to the Caribbean. We sell Pandora bracelets and charms at our stores in:
To learn more about Pandora and the other brands featured at Little Switzerland, give us a call at (877) 800-9998. We can also give you information on pricing and discounts.